Are Bananas Bad For Dialysis Patients
2014-07-03 01:08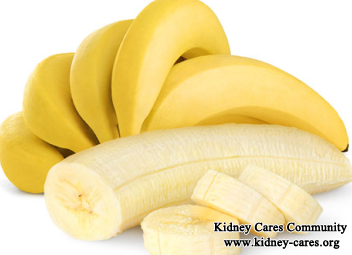 If you are on dialysis, you had better pay attention to how much potassium you can take in. Too much potassium will be bad for dialysis patients. Well then why are bananas bad for patients on dialysis?
Potassium is an important mineral for the function of your heart and muscles, and most of the potassium in your body is found in the cells of these organs. For the cells to function properly, it is important to maintain your potassium and sodium level in a proper balance. Kidneys are responsible for regulating this balance. Because too much potassium presents a danger, the kidneys will extract any excessive potassium from the body and discharge it in the urine. People with their healthy kidneys do not need to restrict their potassium intake. Actually, potassium is good for them and foods high in it are a part of healthy diet. If people take diuretics for heart conditions, they are told to eat high potassium foods to replace what they lose by the diuretic's action.
However, if people are with poorly functioning or nonfunctioning kidneys, the above situation is totally different. When your kidney start making weak urine or stopped working at all, your body fail to lose its ability to control its potassium level. In this condition, potassium level can become dangerous for you. When two kidneys lose ability to continuously filter out excess water, potassium, sodium and toxic waste product, dialysis-an artificial kidney, will be used to filter these substances only for several hours and only three times per weak. That is to say, dialysis cannot discharge excessive potassium from your body completely and fully. Potassium in your body is still higher than the normal range. High potassium level will cause dangerous conditions like irregular heartbeat, heart attack and stroke. Banana is high in potassium, so it is bad for dialysis patients.
Without knowing your medical conditions, we cannot tell how much potassium you can safely eat. Thus, you can send your test report to kidneycares@hotmail.com or consult our online doctor.