Is There A Better Treatment Option to Reduce/Avoid Dialysis Frequency
2014-06-17 08:57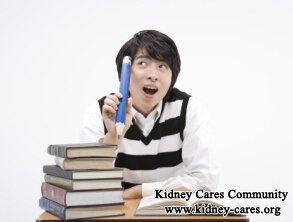 Though the advantage of dialysis outweighs its disadvantage, many patients still can not bear the various side effects, such as muscle cramp, itch skin, infection, etc so that they want to give up dialysis. Is there a better treatment option to reduce/ avoid dialysis frequency?
As we all know, dialysis takes over part of kidney function to filter waste from the body. If you reduce dialysis frequency, the waste will build up in the blood so as to cause damage to your body. Therefore, once you begin to do dialysis, you should insist on it before you find a suitable kidney source to do kidney transplant. But if you can improve your kidney function, you can reduce dialysis frequency. In our hospital, we can help you solve this problem through the following aspects.
First, using Chinese medicine and therapies to help regulating the qi flowing in the channels, remove stasis and cleanse toxins. This can help recover a clean and healthy blood environment so as to help kidney self-healing.
Second, to supplement essential substance into the damaged kidneys to activate its DNA and speed up its recovery.
The above two treatments can help regain part of the your kidney function. If your kidneys are severely damaged, the third treatment is needed.
Third, stem cell therapy to rebuild your kidney structure and take the place of the necrotic cells to work.
Dialysis is not a therapeutic method for kidney failure patients, but only a kidney replacement treatment. Long-term dialysis can make your kidney function lose totally. If you want to get rid of dialysis, you should take measure as early as possible. If all of your kidney function loses, you may have to live with dialysis in your remaining years.
If you need any help, please feel free to contact online doctor or leave a message below.