How Does Hemodialysis Affect Patient's Life
2014-06-16 09:01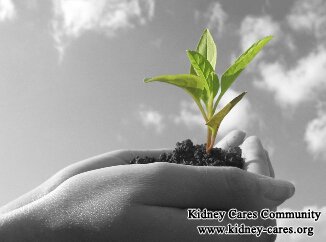 Hemodialysis is needed to filter waste from the blood when your kidneys fail to work. But nothing is perfect. Hemodialysis affects patient's life to certain extent. How does hemodialysis affect patient's life. In the following, you may find the information you need.
You have to spend a lot time on hemodialysis.
Generally speaking, you have to go to the dialysis center about 3 times a week. And every time you may have to spend 4 or 5 hours on dialysis. It may affect your work time or something else.
You have spend money on hemodialysis.
The costs of dialysis are high. In China, patients have to pay about 8,000 to 10,000 RMB per month for dialysis. If you have complications like heart disease, the costs may be much higher. But if you are able to get some form of insurance, such as medicare, private insurance, etc, the cost may be a small piece of cake.
You have to follow renal-friendly diet.
When you are on dialysis, you have to control your diet so that you can not enjoy whatever food you like. For example, you should avoid food high in sodium, potassium and phosphorus and you should also reduce water intake between dialysis sessions. For dialysis patients, fruits and vegetables may become the main part of diet.
You have to bear the various side effects brought by hemodialysis.
The most worse thing is that hemodialysis has many side effect, for instance, low blood pressure, muscle cramp, skin itch, heart failure, nausea and vomiting, headache, disequilibrium syndrome, etc. Though hemodialysis prolongs your life, you have to be tortured by these side effects.
From the above, we can see that patient's life is affected a lot by hemodialysis. Therefore, more and more patients would like to get rid of dialysis. There are many traditional Chinese medicine therapies in our hospital, such as Medicated Bath, Foot Bath, Moxibustion, Circle Therapy, etc. They can help repair the damaged kidneys through regulating the qi following in the channels, removing stasis and cleansing toxins. For further information, please contact online doctor.