What Is The Reason Of Leg Pain On Dialysis Patients
2014-04-28 02:16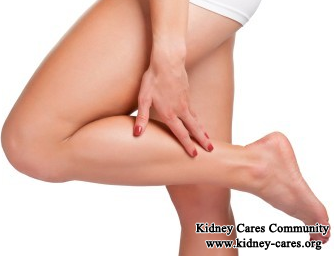 Leg pain is the common complaint in patients receiving dialysis. Why dialysis patients will suffer from leg pain? What is the reason? Follow us to find the answer.
Leg pain can be a symptom of muscle cramp. Muscle cramps occur frequently in patients receiving dialysis. And muscle cramps can involve the legs, arms and hands as well as abdominal muscles. Leg pain can be resulted from muscle cramps. Cramps can be so painful you can hardly move.
Knowing muscle cramps can be a reason of leg pain on dialysis patients. Next, we need to know what causes muscle cramps in Chronic kidney disease (CKD) patients receiving dialysis.
What is reason of muscle cramps?
1. A decrease in body fluid volume
2. Abnormally low blood pressure
3. Changes in electrolyte-water balance
4. Low levels of sodium
5. Inadequate oxygen
6. Low magnesium in blood
7. Carnitine deficiency
8. An elevated serum leptin which is a kind of hormone that regulates appetite and energy
Patients who on dialysis have muscle cramps have been reported that they have lower parathyroid hormone levels than patients who do not have cramps. Furthermore, low concentrations of sodium in the dialysate bath, and increased ultrafiltration which is required to remove excess fluid are factors which increase the risk of muscle cramps.
How to relieve muscle cramps in dialysis?
The best way to alleviate muscle cramps is to improve kidney function, and get rid of dialysis or at least reduce frequency rate of dialysis.
We recommend Immunotherapy to treat leg pain. Immunotherapy includes six steps and has the following functions- removing metabolic wastes and toxins, eliminating blood stasis and promoting blood circulation, rectifying electrolyte imbalances and providing essential nutrients so as to strengthen the bone and promoting the restoration of damaged renal structures. After these procures, the therapeutic effects will be lasting and durable.