The Water Intake for Dialysis Patients
2014-04-08 02:23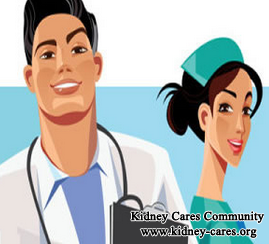 Diet restrictions play also an important role in treatment for patients on dialysis. If not controlled well, disease condition can be worse, on the contrary, if managed well, diet can contribute to treatment more effectively. Here we will mostly talk about water intake for patients on dialysis.
Firstly, we need to know that water intake should be limited for patients on dialysis, the reasons are as following:
1. Less of no urine
Patients on dialysis always have less urine or no urine at all, because urine is produced by kidney function, and patients on dialysis have almost lost kidney function completely.
2. Swelling
Patients on dialysis have serious swelling, in this case, much water aggravates condition of edema, doing further harm to patients.
3. Organs in body
What is worse, swelling may occur in organs like lung, which can lead to pulmonary edema which is very life threatening. In addition, serious swelling can help promote high blood pressure more seriously and put pressure on heart.
Thus, it is very important for patients on dialysis to limit intake of water in daily life.
So, how much water should they take in?
For patients on dialysis, intake of water per day should be decided by urine volume on the previous day, condition of swelling, etc. Many factors can affect intake of water for patients on dialysis. If you want to know your specific water intake, you can email us to kidneycares@hotmail.com, telling us your conditions and we will give you a satisfied answer.
In addition, intake of salt or sodium is also important for patients on dialysis, and they need to limit salt strictly. It is recommended that 1000 and 1200 mg sodium can be eaten per day for patients on dialysis. And water intake is about 1000-1500 ml each day.
The above is our introduction for you, hoping useful. Any question or want know more, please freely contact us and we are very glad to help you solve problems,