Christmas Eating Tips for Dialysis Patients
2013-12-13 13:50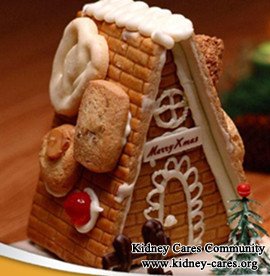 Christmas is around conner.If you are on dialysis, you should pay much special attention to what you eat.Here are some Christmas eating tips for dialysis patients which can help you spend the holiday safely and happily.
1. You should limit foods loaded in salt.Salt can make you thirsty and you may drink too much fluid. It may make the next dialysis treatment difficult.
2. Dairy products are high in potassium.High levels of potassium in bloodstream can be very dangerous and even life-threatening. Use nondairy topping or whipped cream instead of ice cream on deserts.
3. Leach vegetables high in potassium.Most of vegetables are high in potassium so they should be leached. Cut the vegetables into small pieces and soak them in large amount of water for some time. Drain the water and rinse.
4. Select low potassium desserts such as cake, and/or fruit pies, instead of pecan pie, pumpkin pie, fruitcake or chocolate desserts.
5. Foods high in phosphorus should be limited and even avoided for dialysis patients daily and at Christmas.Meanwhile,you should remember to take phosphorus binders which can reduce the absorption of phosphorus from foods.
As the patients' illness condition varies from individual to individual,the dietary principles will also be different. You can email to kidneycares@hotmail.com for more dietary suggestions and other matters that you should pay attention to.
No matter at Christmas or during daily or in usual,Dialysis patients have to live a restricted life.Therefore,all patients are eager to find an alternative treatment to to help them get rid of dialysis.To help get rid of dialysis, the patients should have a treatment to repair the impaired kidney structure and enhance renal function.If the native kidneys can function better, no replacement therapy will not be required.Stem Cell Therapy can improve renal function by restoring the impaired kidney structure. In this way, dialysis will not be required.