Leg Weakness after Dialysis
2013-11-06 10:11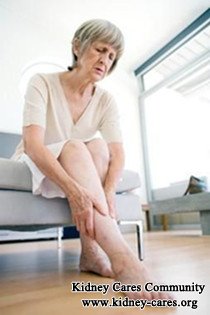 Dialysis is the first-line treatment option for people with kidney failure.It can make the patients live longer.However,the patients still can be affiliated with a lot of discomforts.Leg weakness commonly occurs after dialysis.
Causes of leg weakness after Dialysis
Inadequate dialysis
Dialysis can take over a partial renal function to eliminate extra fluid and waste products from body.After dialysis,the patients will make the patients feel better.However,if you feel weak and tired all the time after dialysis,it can be possible to get a little bit less dialysis than you need- and over time-this could harm your health.Some signs of inadequate dialysis include yellow skin, poor appetite,poor appetite and nausea,and bad smell in your mouth.
If your leg weakness is related to inadequate dialysis,you should report it to your doctor.Your dose of dialysis may be increased. If you are on hemodialysis,your doctor may ask you to use a bigger or more efficient dialyzer and prolong your dialysis time.
Fluid loss
Leg weakness commonly occurs after dialysis.It is because that a large amount of fluid is removed from body.In this case,the patients will recover normal after having a rest.If the weakness does not relieve over time,it may be associated with some abnormal conditions.
How to find out if your leg weakness is a normal reaction?Chat with our online doctor for an answer!
In addition,long-term dialysis can cause a number of complications.The complications also can contribute to leg weakness after dialysis.
Less active
Dialysis patients are less active and have reduced functional capacity compared to individuals with normal renal function. Muscle atrophy and weakness may contribute to these problems. In addition,a restricted diet like low in protein can cause energy deficiency,which also can cause leg weakness and fatigue.
The above are the possible causes of leg weakness after dialysis. For tips to manage this problem, you can email to kidneycares@hotmail.com .