Anemia due to Hemolysis in Dialysis
2013-10-11 15:51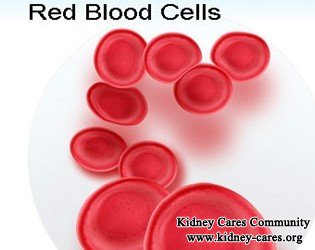 Hemolysis can occur in some people on dialysis.It is the lysis of red blood cells with release of hemoglobin.When it occurs,the patients may experience anemia.
Anemia due to hemolysis in dialysis
There is a number of causes of hemolysis like mechanical destruction occurring within the vasculature in microangiopathic condition,hemolytic uremic syndrome,intravascular prostheses etc.In dialysis patients,there is a variety causes of hemolysis, including the causes of hemolysis in non-uremic patients. Meanwhile,some causes of hemolysis may be specific to dialysis patients.The dialysis solution may contain contaminants, excessive amounts of formaldehyde or other sterilants, it may accidentally be overheated or hypo-osmolar,all of which may cause damage to red blood cells. When hemolysis occurs, it will cause anemia in dialysis patients.
Have any question? Chat with online doctor now!
How to deal with hemolysis during Dialysis?
If hemolysis is clinically suspected to develop during a dialysis treatment,the patients should stop the treatment immediately and the blood in the extracorporeal circuit should not be given back to the patient.Then medications may be prescribed to control the condition.If anemia related to hemolysis occurs,the patients should have treatment to treat it.
Apart from hemolysis induced anemia in dialysis, anemia can also be caused by other causes.As kidneys are impaired significantly in ESRD,high levels of toxins and waste products will build up in bloodstream.These toxins and waste products can shorten the life span of red blood cells, resulting in anemia. Healthy kidneys can produce a hormone called EPO which can stimulate the bone marrow to make red blood cells.However,the failed kidneys can not produce EPO properly any more,thus resulting in decline of red blood cells.
If anemia occurs,the patients will experience fatigue,dizziness, coldness etc. How to control anemia during dialysis becomes the most concerned issue for the patients. You can email to kidneycares@hotmail.com for treatment suggestions.