Diet for People with Diabetes on Dialysis
2013-09-24 11:56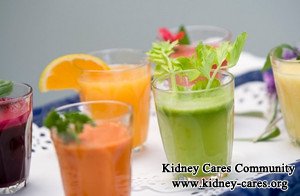 The patients with diabetes are prone to develop kidney failure. If end stage renal disease (ESRD) occurs,dialysis will be required.Dialysis can remove wastes products from body to keep the patients alive.When people with diabetes are on dialysis,they should manage their diet well.Any question? Chat with our online medical professional now!
-Low sugar:For the patients with diabetes on dialysis,sweets that not only supply calories but high in sugar should be avoided. Candy, cookies, cakes and other sweets should be limited.
-High protein:A low-protein diet should be followed before dialysis.However,the patients should add more protein in diet once dialysis begins.Proteins are necessary to repair tissues and maintain muscle mass.Animal protein is a preferred option for the patients with diabetes on dialysis.
How much protein to consume each day?Chat with online medical professional now!
-High fat foods:High fat foods can cause hyperlipidaemia which can increase the risk of developing cardiovascular diseases and heart disease.Common foods high in fat include fried foods, animal organs,fat meat etc.
Low potassium:Potassium can regulate the heartbeat and keep heart function well. However, if high levels of potassium build up in blood, it will cause irregular heartbeat and even heart failure. Extremely high potassium level in blood can be very dangerous and even life-threatening.So a low-potassium diet is recommended to people with diabetes on dialysis.
How to remove potassium from a renal diet?Email to kidneycares@hotmail.com for more dietary suggestions.
Low-phosphorus:Foods high in phosphorus should be avoided. Milk products contain high levels of phosphorus,so avoid buttermilk,chocolate milk,ice cream,sweetened yogurt and frozen desserts.
The above are some general dietary tips for people with diabetes on dialysis. As the illness condition varies from time to time, regular laboratory tests should be done regularly. Based on the test result, the diet should be adjusted accordingly.