Olive Leaf Extract for Dialysis Patient
2013-07-17 15:51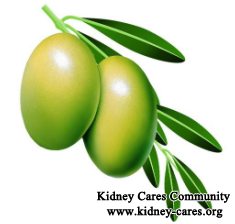 As natural and herbal medicines are favored by more and more people to treat different diseases, olive leaf extract also attracts many people's attention. Is olive leaf extract good for dialysis patient?
Kidney and dialysis
Dialysis is usually recommended when patients' kidney function declines to 15% or less. Dialysis can help remove excess water and waste products from the body, in order to maintain patients' basic life. However, dialysis can't replace the whole kidney function. This is why dialysis can cause some side effects or complications easily. What's more, the longer patients on dialysis, the weaker their body.
Olive leaf extract for dialysis patient
People with severe kidney damage are always reminded of the severity of taking incorrect western medicines or herbs. Olive leaf, one of most beneficial produce given by Mother Nature, can bringing some benefits for dialysis patients. As one of these patients, you should first ask the online doctor or your own doctor whether you can use olive leaf extract. If the answer is yes, you may get the following benefits from this substance.
● Improve the blood circulation: This is the most important benefit of olive leaf extract. Through eliminating toxin accumulations, this leaf is able to help keep organs healthy.
● Prevent or treat cardiovascular disease (CVD): CVD is one common complication of dialysis. According to clinical research, olive leaf extract can ease the discomforts due to the insufficiency of artery blood flow, such as angina and arrhythmia.
● Keep away infections: Olive lead extract contains rich antioxidant properties that do help fight against various infections. In addition, these substances can also help boost patients' immune system.
● Lower blood pressure: Hypertension is one symptom of end stage kidney disease. Olive leaf is proven to good for people with high blood pressure, high blood glucose and high blood fat.
Even though olive lead extract has so many benefits, it isn't available for all people. Remember make sure its safety and effect before using it.