Which Medications Are Used For Diabetic Nephropathy
2014-12-08 09:02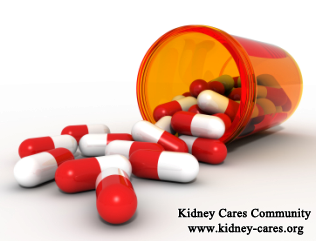 We are familiar with diabetic nephropathy but kidney disease can be prevented. Let us see what medications can be used for diabetic nephropathy.
Medications for diabetic nephropathy usually include the following:
1. medications for blood sugar
blood sugar control is the key point because diabetic nephropathy comes from high blood sugar. Medications for blood sugar control include insulin, medications for promoting the secretion of insulin, medications for increasing insulin sensitivity and medications for inhibiting or decreasing gastrointestinal tract to absorb glucose.
2. medications for high blood pressure
medications for hypertension include calcium channel blockers (CCBs), angiotensin receptor inhibitor, βreceptor inhibitor. Antihypertensive medications can control blood pressure within a proper range. This can reduce proteinuria indirectly and also reduce the risk of myocardial infarction and cerebrovascular accident of diabetic patients.
3. medication for regulating blood fat
Statins and fibrates can lower the risk of cerebral vascular complications to a large degree.
4. medications for reducing proteinuria
angiotensin-converting enzyme inhibitors (ACEI) and angiotensin-receptor blocker (ARB) can not only lower high blood pressure but also alleviate proteinuria. These medications are more effective to reduce protein in urine compared with other antihypertensive medications.
5. medications for controlling relative symptoms
diabetic nephropathy will cause kidney damage. Then, kidney function will decrease and massive proteinuria may occur. Patients are likely to suffer from edema, anemia, electrolytes disorder. These symptoms discomfort patients and even threaten patients' lives. Under such conditions, medications for relative symptoms should be taken so as to alleviate the illness condition.
The above are common medications for diabetic nephropathy. And we hope they are helpful for you. If you have any doubt, you can leave us a message below or consult the online doctor directly.