Systematic Chinese Medicine Treatment For Diabetic Nephropathy
2014-11-07 05:49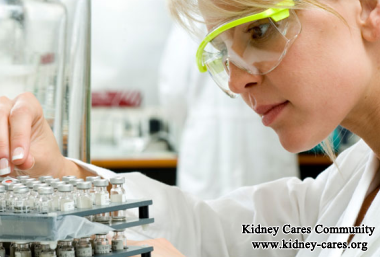 What is systematic Chinese medicine treatment for diabetic nephrotic (DN)? Systematic Chinese medicine treatment refers that several Chinese medicine therapy like Micro-Chinese Medicine Osmotherapy, Medicated Bath, Foot Bath therapy, Acupuncture and so on may be applied to treat your DN according to your illness condition. The following will provide you detailed information.
How are kidneys damaged by high blood sugar?
Diabetic Nephropathy is such a condition in which kidneys have been damaged because of a long time high blood sugar. A long time high blood sugar will cause poor blood flow, so many nutrition and oxygen cannot arrive at the kidney, thus kidneys cannot obtain enough fuels, as a result, renal function will decrease. Once the renal function decreases, toxins will accumulate in blood.
So the fundamental method is to clear out the toxins in blood and mend the blood circulation. At the same, repair the damaged kidney cells and recover kidney function. If your renal function is improved to some extent, kidneys can work by themselves. And your blood sugar also can get controlled.
What is systematic Chinese medicine treatment for DN?
When we treat diabetic nephropathy, we will use special Chinese medicines and therapies after analyzing your illness condition. In our hospital, we give patients herbal medicated bath, foot bath, Du zheng, Du jiu, Circle Therapy, Mai Kang Mixture, Qing teng jian, shen zong capsule, etc. All of them are from our years of clinical practices and study, so they are unique and you can not get them from other places. These unique therapies prevent further kidney damage and repair damaged renal tissues. Conventional treatment for diabetic nephropathy is to chance diet, control blood sugar and other abnormal indexes. As a matter of fact, it is far from enough to treat DN radically. Therefore, our systematic Chinese medicine treatment is much favored by many kidney disease patients.
Systematic Chinese medicine treatment is not only natural but also effective. If you are interested in this therapy, you can leave us a message to kidneycares@hotmail.com or consult our online doctor to get free advice.