Natural Remedies For Diabetic Nephropathy
2014-10-18 02:55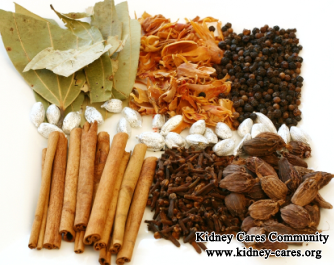 Long time of diabetes can cause Diabetic Nephropathy (DN), which you should put much emphasis on. When there is protein in your urine, it indicates that your kidney is damaged. This requires timely control and treatment. Well, what are natural remedies for diabetic nephropathy?
The treatment for diabetes include:
Hypoglycemic medications or insulin injections
Meal planing and weight controlling
Blood pressure and blood cholesterol control
Regular check-ups
Treatments for improving insulin-producing ability and lowering blood glucose:
Pancreatic beta cells are main insulin-producing cells in the body. The cells are attacked by auto-antibodies due to immune system dysfunction in Type 1 diabetes. Type 2 diabetes is insensitivity or insufficient use of insulin, which will force pancreatic beta cells to work hard so as to produce more insulin, thus overstraining pancreatic beta cells in view of long time.
The key point to treat diabetes and diabetic nephropathy is immune blockage and immune protection. Medicines that block damage to beta cells delay deterioration of diabetes. Traditional Chinese medicines are used in immune protection. Typical treatment effects of traditional Chinese medicines have been known to activate blood, nourish qi, prevent inflammation and remove toxins. The treatment eliminates pathogenic factors to pancreas and transports sufficient blood and nutrients for repairing damaged beta cells, thus lowering blood sugar, stabilizing the illness condition, improving quality of life and reducing sufferings and complications caused by diabetes.
In addition, diet also plays an important role in the treatment of diabetic nephropathy.
A general diabetic nephropathy diet includes sodium intake limitation, water intake balance, balances of energy supplements and sufficient vitamin intake. As medical condition varies from person to person, there is no a diet which is suitable for every individual. If you want to get your individualized diet, you can describe your condition to our mailbox kidneycares@hotmail.com or consult our online doctor directly. We then can plan a diet for you according to your own medical conditions.