Top 8 Measurements To Prevent Diabetic Nephropathy
2014-09-26 01:31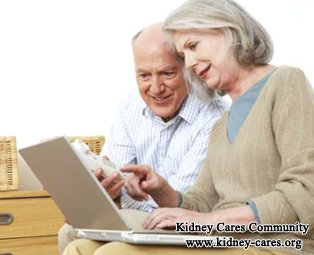 Kidney disease is one stubborn disease and brings many sufferings to the sufferers. So medical treatment must combine with diet management to prevent the progression of kidney disease. Diabetic Nephropathy (DN) is a medical condition in which long time of poor diabetes control leads to kidney damage. The following is some measurements for preventing DN.
1. Drink more water
Patients should maintain maintain water intake and excretion of urine within 1500-2000ml.
2. Limit protein and potassium intake properly
Patients with diabetic nephropathy should limit fruits and drinks with potassium. Protein intake should be limited in 0.6-0.8g per body weight per day. Also it is better to eat some easily-digestible foods like fish and lean meat.
3. Sodium restriction
Diabetic patients should choose some light and low sodium foods. Sodium intake should be within 6g per day.
4. Control blood sugar strictly
On one hand, you should limit calorie intake strictly; on the other hand, keep blood sugar level under good control. What's more, you also need to avoid the mood fluctuation and infection as well as other factors which may induce fluctuated blood sugar level.
5. Control blood pressure
Blood pressure should be controlled below 130/80mmHg.
6. Renal toxic medications
Some renal toxic medications may also do damages on kidneys, so diabetic nephropathy patients should avoid renal toxic medications application.
7. Vitamin and micro-elements intake
Patients can intake sufficient vitamin and micro-elements, especially vitamin B, vitamin C, zinc, calcium and iron, which has function of protecting kidneys.
8. No smoking
This is an important factor which can aggravate diabetic nephropathy. So diabetes patients should quit smoking.
The above is our expert explain the prevention of diabetic nephropathy. I believe it is helpful for you. If you still have any question, you can consult our online doctor. The expert will answer your question directly.