How To Treat Diabetic Nephropathy Effectively
2014-09-01 02:49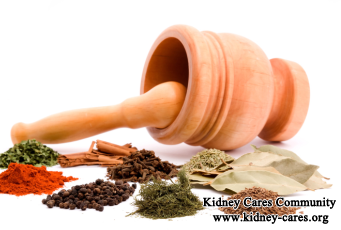 Diabetic Nephropathy is a damage of vascular disease. Even if you undergo kidney transplant, with the changes of blood vessels, kidney damage relapses again. Diabetic Nephropathy does not only bring sufferings for patients, but also bring heavy economic burden to family member. In the treatment of Diabetic Nephropathy, you should detect it early and treat it early. Early treatment can delay the occurrence of complications and improve the prognosis. Well then how to manage Diabetic Nephropathy effectively?
First, you should know the pathogenesis of Diabetic Nephropathy?
Since elevated blood sugar concentration will make fluid come to blood plasma via cells. It increases extracellular fluid and renal blood flow. Overloaded kidneys will lead to ultra filtration and kidney nephrons hyperplasia. Besides, excessive amounts of glucose is able to have interaction with plasma proteins and membrane protein, which leads to thickness and selectivity of basement membrane. This results in proteinuria. In this light, glomerular ultra-filtration is the leading factor of diabetic nephropathy. The risk factors of diabetic nephropathy including high blood pressure, proteinuria, obesity, hyperlipidaemia and smoking.
Second, what is the precaution measurements of diabetic nephropathy?
1. Diet management
Patients should follow a low sodium, low fat and low protein diet. Eat less meat and fried foods so as to reduce the risk of diabetic nephropathy.
2. Control blood sugar
The most common medical therapy for blood sugar is insulin. In addition, the dosage of insulin is also very important, so patients should take insulin under the guideness of their doctors.
3. Natural Chinese Herbs For Diabetic Nephropathy
Some Chinese herbs are able to protect and regenerate the structure and function of kidney intrinsic cells, which helps recovering and renovating damaged nephrons so as to repair damaged kidneys from long period of diabetes.
Natural herbs are effective to prevent diabetic nephropathy. Different people will be applied different herbs and which one is suitable for you depends on your own medical conditions. If you want to know natural herbs for diabetic nephropathy, you can leave us a message to kidneycares@hotmail.com or consult our online doctor directly.