Alpha Lipoic Acid Benefits On Diabetic Nephropathy
2014-03-02 11:04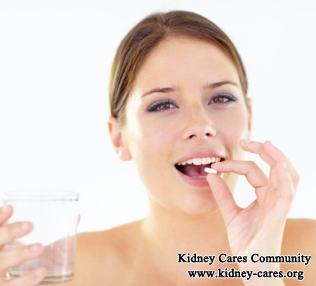 Alpha lipoic acid is a natural antioxidant which attacks free radicals which cause damage to the cells in the body. Alpha lipoic acid supplement help get rid of the body of harmful substances from the substances. Then for diabetic nephropathy patients, can they benefit from alpha lipoic acid?
Diabetes is a condition which can cause damage on the blood vessels and nerves. Due to this damage, a person is more likely to suffer from kidney disease, nerve damage and heart disease. If left untreated, diabetes may speed up the progression of kidney disease into kidney failure and even cause many complications such as nausea, vomiting, abdominal pain, increased urine and thirst and numbness, etc. In this case, alpha lipoic acid is offered to diabetic nephroapthy patients.
1. Lower blood sugar
Alpha lipoic acid is able to move the glucose deposition in the blood to cells. When this happens, blood sugar will be lowered and cells can receive nutrients which works to function.
2. Prevent damage caused by high glucose level
Alpha lipoic acid is a powerful antioxidant. With this function, it can help the body use insulin more effectively and prevent some of the damage induced by disease.
3. Alleviate diabetic nephropathy symptoms
Diabetic nephropathy patients can also be relieved by this powerful antioxidant as it helps minimize the pain and burning related to the condition. The alleviated symptoms contribute to your overall health condition.
4. Relieve fatigue
Fatigue is a common symptom of diabetic nephropathy due to insufficient kidney function which fails to produce enough red blood cells, causing anemia. Fatigue is often to be seen in kidney disease patients. They have no energy to do anything and with fatigue, they can not devote all their efforts to job. Alpha lipoic acid supplement can relieve this condition, which is because alpha lipoic acid can elevate energy metabolic rate and transform food into energy in a quick way. Thus, fatigue can be alleviated effectively.
Of course, alpha lipoic acid also can improve blood circulation and promote metabolism. In a word, not only diabetic nephropathy patients can benefit from alpha lipoic acid, but also healthy people benefit a lot from it, such as anti-aging and beauty themselves. If you want to know further information of alpha lipoic acid, welcome to leave us a message to kidneycares@hotmail.com.