What Is the Reason for Protein Leakage in Kidney with A Diabetes Patient
2015-04-19 01:21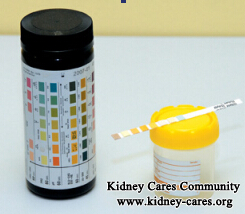 With the improvement of living standard, more and more people get diabetes. If you can not control your blood sugar level well, it is possible to suffer from various complications, such as proteinuria. What is the reason for protein leakage in kidney with a diabetes patient?
Protein leakage means your kidneys are impaired.
Long-term high blood sugar can stimulate blood vessels, which can cause damage to renal arterioles so as to affect their function of secretion and regulation. This can lead to ischemia and anoxia. Overtime it can give rise to renal inflammatory response. Inflammation can increase the permeability of capillaries so that protein which should be retained in blood vessels leaks out. If you do not control it timely, it can cause kidney fibrosis.
Besides, when your blood sugar level is high, your kidneys have to work hard to remove the excessive sugar from the blood. Long-term overwork can also impair your kidneys, leading to protein leakage.
In the early stage, there is only microalbuminuria. Without effective treatment, your kidneys will be damaged further, leading to massive proteinuria.
How to reduce protein leakage for diabetes patients?
First, you should keep your blood pressure and blood sugar level into the normal range.
Second, you should limit the intake of protein.
Third, you should repair the damaged kidneys and improve kidney function. 4M treatment (Micro-Chinese Medicine Osmotherapy, Medicated Bath, Mai Kang Mixture and various Medicinal Soup) can help you set up a good blood environment for kidney self-healing. When your kidneys regain their function, protein can retain in your body.
What is the reason for protein leakage in kidney with a diabetes patients? Diabetic Nephropathy is one of the complications of diabetes most common to see and it is also one of the main cause of death for diabetes patients. Therefore, importance should be attached to proteinuria and you should take treatment as early as possible. For more information, please contact online doctor or leave a message below.