Can Diabetes Cause An Elevated BUN and Creatinine Level
2014-07-19 09:06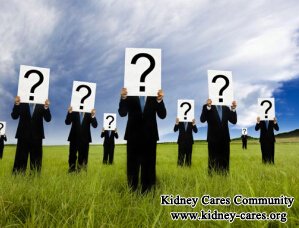 So far diabetes becomes a big trouble for more and more people. It is a group of metabolic disease characterized by high blood sugar levels and it can cause many complications, such as liver disease, heart disease and kidney disease. Can diabetes cause an elevated BUN and creatinine level?
Urea and creatinine are metabolic waste that is passed out of the body by the kidneys, so they are often used to measure how well the kidneys function. As we all know, kidney works as a blood filtration organ in the body. When your blood sugar level is high, your kidneys have to work hard to cleanse these sugar. Long-term overwork can cause damage to the kidneys so as to cause elevated BUN and creatinine level. Besides, exposed to high blood sugars for years, blood capillaries become fragile, as a result, protein and red cells which should be retained in the body leak out, resulting in kidney damage. As long as BUN and creatinine level elevates, it indicates there is severe damage to the kidneys.
Therefore, if you have diabetes for years, you should know how to protect your kidney function. The first thing you should do is to control the blood sugar. Following a diabetic diet, exercise and weight reduction are helpful for controlling blood sugar. When these measures fail to control the elevated blood sugars, oral medications, insulin and other injectable medications are considered. Recent studies have shown that Stem Cell Therapy is an effective treatment for diabetes. The second thing you should do is to do physical examination regularly, such as blood test and urine test. Once you find there is something wrong with your kidneys, you should receive treatment to prevent it from developing to kidney failure.
If you would like to know more information about treatment for diabetes or Diabetic Nephropathy, please contact online doctor. We are glad to help you.