What Are Early Symptoms Of Diabetic Nephropathy On Females
2014-03-11 15:51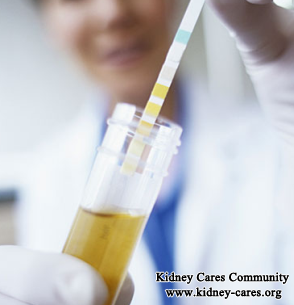 Diabetic Nephropathy is one common kidney disease and has many harms for males and females. And statistics have shown that diabetic nephropathy occurs to more females than males. Then what are early obvious symptoms of diabetic nephropathy in females? Learning about these is helpful for detecting this disease and then taking treatment timely.
Early symptoms include the following in females.
1. Protein in urine
Proteinuria is a major indicator of diabetic nephropathy. The 24h urine protein is less than 150mg in normal adults. Teenagers are higher than this level but it does not exceed 300mg/24h. Once the amount of urine protein is over 300mg/24h, called protein in urine. The amount of urine protein is not only related to the severity of kidney damage but also is the main indicator of assessing the progression of diabetic nephropathy and other chronic kidney disease.
2. Itchy private parts
As a result of deficiency of insulin secretion, diabetic nephropathy patients always have elevated glucose concentration. When the glucose concentration exceeds kidney sugar, some glucose will be excreted through urine, which provides a condition for mould growth and breed, causing inflammation. In this case, females feel itchy in their private parts.
3. Dry Vagina
Due to low sex hormone level, vagina is dry and it also results in sexual pain.
4. Urinary tract infection
Diabetic nephropathy patients have decreased body's defenses against disease and high level of glucose. These two factors lead to urinary tract infection.
5. Sexual dysfunction
The private parts will be in a state of arteriosclerosis and the pelvic becomes narrow, which affect the blood supply for private parts and make dull of nerve ending reaction. in this condition, diabetic nephropathy females have sexual dysfunction.
The above are some obvious symptoms of diabetic nephropathy females. And I hope they can help you to recognize whether you suffer from it. Through this article , you can know diabetic nephropathy are harmful for your body health and then take early and timely treatment. Any question, you can leave us a message below or send your question to kidneycares@hotmailc.om.