Can A Diabetic with Kidney Disease Get Pregnant
2015-05-11 09:10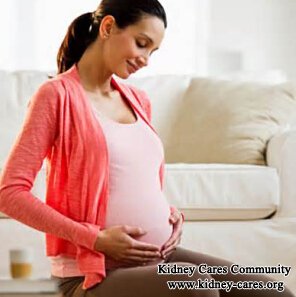 For many female with diabetes and kidney disease, they worry about whether they can have a baby a not. This is really a thing worth a consideration. If you have the similar concern, go on reading to learn more information.
Can a diabetic with kidney disease get pregnant?
This question is difficult to answer. For some patients, they can have a baby. But when they get pregnant, the circulating blood increases so that blood flowing into the kidneys increases as well. That is why we often say that pregnancy puts extra stress on kidneys so as to speed up kidney failure. Therefore, you should have physical examination regularly to check your kidney function once you are pregnant.
For some other patients, they had better not get pregnant if they have the following conditions.
-Diabetic Nephropathy can cause Nephrotic Syndrome. Almost all Nephrotic Syndrome patients have low blood protein, which can make the fetus grow slowly or cause premature delivery.
-If your kidney function has been severely impaired by diabetes and kidney disease, pregnancy can deteriorate your kidney function. It may also cause fetal macrosomia, fetal malformation, fetal respiratory distress syndrome, preeclampsia, premature, etc.
If you have get pregnant, you should pay attention to the following things.
-You should follow a healthy diet. Too much diet intake is not good for diabetes and kidney disease management. Less diet intake is not good for the growth of fetus.
-You had better not take oral hypoglycemic drugs in case that they reach fetus through placenta, leading to low blood sugar or death of fetus.
-Do physical examination regularly to see the conditions of fetus and your kidney function.
-If you develop cardiovascular disease during pregnancy, you had better stop pregnancy or your life may be threatened.
Can a diabetic with kidney disease get pregnant? It depends on your conditions. If you would like more information, please leave a message below or send emails to kidneycares@hotmail.com.