What Is The Daily Nursing Care For Diabetic Nephropathy Patients
2014-12-13 07:20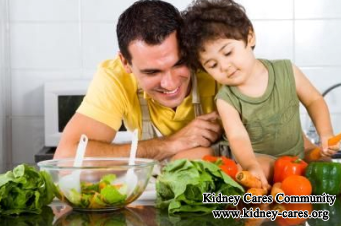 Diabetic Nephropathy is a common complication of diabetes. Diabetic nephropathy patients usually only take medications to control illness conditions but neglect the role of nursing care in the treatment of diabetic nephropathy. This is extremely incorrect. The following will introduce you the nursing care.
1. focus on work and rest
if patients have no high blood pressure, no obvious edema, no kidney function damage, less protein in urine, these patients can take relatively more exercise. If people have high blood pressure, obvious edema or kidney dysfunction, they should have more rest on bed.
2. routine test
diabetic nephropathy patients should limit water intake. The fluid intake should be the urine output of yesterday plus 500ml. patients should exam the urine volume, urine color and character change. If there is extremely abnormal, you should tell the doctor at once. Every week you should do test for routine urine test and urine specific gravity.
3. pay more attention to symptom changes
blood pressure, edema, urine volume, urine test, urine volume and kidney function should be tested closely. Besides, it is worth to pay attention to anemia, electrolytes disorder, imbalanced acid-based and elevated urea nitrogen. If there is any abnormal, tell the doctor timely. Moreover, urine sugar, protein in urine, kidney urine ketone bodies and changes of potassium in blood cannot be neglected.
4. strict diet
as for kidney dysfunction patients, they should control the intake of animal protein so as to reduce the burden on kidneys. In daily life, they should consume enough carbohydrate and meanwhile control the intake of carbohydrate. Blood sugar restriction to provide enough calories so as to decrease the breakdown of protein. Sodium also should be limited. Daily salt intake should be lower than 3g. With less urine output, potassium should be controlled.
Diabetic nephropathy is a common and serious complication of diabetes. Also it is one of the diabetic microangiopathy. The treatment should include medications and daily nursing care. The recovery of a disease should not only require a proper treatment but also pay attention to daily nursing care.