What Vegetables Are Not Good For Diabetic Nephropathy Patients
2017-01-21 02:39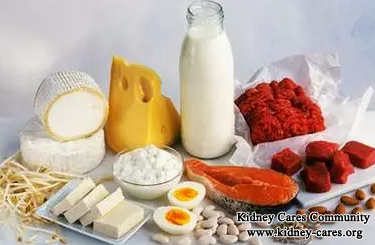 There are some vegetables which are not good for Diabetic Nephropathy patients? Do you know this? Long time of increasing blood sugar and metabolic disorder will damage your kidneys and then finally cause diabetic nephropathy.
The following are some foods which can elevate your blood sugar level.
1. French fries.
Potato is a risk factor for diabetes so do not eat it. Besides, other fried foods like fried dough sticks, pancakes, snacks and twist.
2. Processed cereals
Processed cereals like white rice or white flour and its related products like steamed bun of white flour, noodles and white bread all can increase your blood sugar level. Diabetes patients should not eat these foods.
3. Vegetables not recommended
Canned vegetables, pickled vegetables, pickled Chinese vegetables with high sodium are not recommended for diabetic nephropathy patients. Kale, spinach and amaranth as well as other green leaf vegetables are good for patients with diabetes.
4. Recommended fruits
There are some fruits that do not increase your blood sugar and contain low sugar such as cherry, strawberry, grapefruit, cantaloupe, apricots, plums, cucumber, tomato and lemon. 100g contains less than 10g sugar.
Fruits not recommended
Fruits with high sugar level and increasing your blood suagr level quickly include Fuji apple, persimmon, Muscat grape and yellow peach are not recommended for diabetic patients.
5. Protein good for diabetic nephropathy patients
Diabetic Nephropathy patients should choose plant protein while beans, nuts or tofu should be avoided.
Fish meat and sea foods are good for diabetic nephropathy patients. However, gout patients should be careful.
Moreover, diabetic nephropathy patients should choose eggs and low fat milk.
Protein not recommended
Fried meat, high fat meat and low fat dairy product such as milk and cheese
6. Fat and oil
Diabetic Nephropathy patients can eat natural plant fat such as nuts and avocado oil.
Plant oil like olive oil, rapeseed oil and grape seed oil are recommended for diabetic nephropathy patients.
The above are some dietary tips for diabetic nephropathy patients. If you have any question, you can leave a message below or consult our online doctor directly.