What Vegetables Can Diabetic Nephropathy Patients Eat
2016-11-12 03:14
Daily diet is the most concerned question among Diabetic Nephropathy patients. Diet affects the prognosis greatly. Well then, what vegetables are good for patients with Diabetic Kidney Disease?
Here we list 12 kinds of vegetables for Diabetic Nephropathy.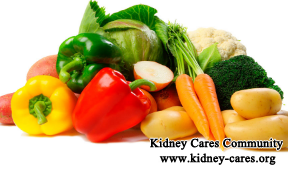 1. Cucumber
Cucumber contains vitamin C which can improve glycometabolism and reduce blood sugar. The glucose, Mi Tang and xylose do not participate in sugar metabolism. This is good for diabetes treatment.
2. Celery
Celery contains calcium, phosphorus, iron, carotene and vitamin C, A, B. It can eliminate swelling and detoxify your body.
3. Mushroom
Mushroom contains calcium, phosphorus, iron, zinc, megnesium and trace elements. It has the functions of lowering blood pressure, decreasing blood sugar, improving your appetite and preventing cancer. Diabetes patients can eat mushroom properly.
4. Swamp cabbage
The nutrient content in swamp cabbage is much higher than in tomato. It includes higher levels of vitamin A, vitamin B2, vitamin C and Protein. At the same time, swamp cabbage also includes insulin-like composition. Its rich cellulose and insulin-like composition can treat diabetes.
5. Wax gourd
Wax gourd contains calcium, phosphorus, iron, carotene and various vitamins which can treat swelling and diabetes.
6. Peas
Peas include calcium, phosphorus, iron, carotene, vitamin B1, B2, C and nicotinic acid. It is good for treating diabetes and high blood pressure.
7. Chinese chives
Chinese chives have functions of invigorating your blood and detoxifying your body. It is proper for patients with high blood lipid, coronary heart disease and diabetes.
8. Onion
Onion contains vitamin A, B1, B6 and C. It can prevent the increase of plasma cholesterol and also treat diabetic atherosclerosis.
9. Bitter gourd
A substance in bitter gourd which is similar to insulin can reduce blood sugar. Besides, it also contains a large amount of cellulose which can delay the absorption of small intestine to blood sugar. In this way, it can decrease blood sugar.
10. Pumpkin
Rich chromium, nickel and trace elements in pumpkin can lower your blood sugar level. Besides, pumpkin also contains high levels of fiber which can prevent the absorption of small intestine to blood sugar. This can reduce the burden of islet cells and gradually recover its secretion function.
11. Carrot
Carrot has obvious effect in lowering reducing blood sugar and it contains carotene and vitamins as well as various nutrients.
12. Yam
In recent years, medical study proves that yam has great prevention and management effect in diabetes. It can avoid blood sugar increase caused by adrenaline and glucose.
The above are some good vegetables for patients with diabetic nephropathy. If you have any question, you can leave a message below or consult our online doctor directly.