How Do Diabetic Nephropathy Patients Eat Healthily
2015-04-18 06:42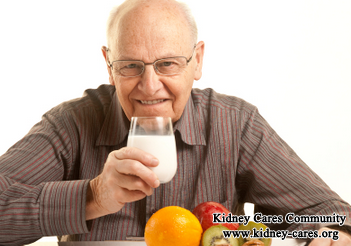 Once you are diagnosed with diabetic nephropathy, it has been irreversible. Even if blood sugar is within normal range, it can not stop the progress of renal insufficiency. Therefore, patients need to take prevention for the disease and pay attention to their diet.
1. Diet precautions on diabetic nephropathy
Diabetic nephropathy is a common and severe complication of diabetes. Diabetic nephropathy patients should have a strict diet. Well, what foods should diabetic nephropathy avoid?
Sweets should be avoided.
As for patients with high blood sugar, sweets should be limited such as white sugar, brown sugar, chocolate, toffee and honey, etc.
Limit high potassium food
High potassium foods should be avoided including bananas, potatoes, bitter gourd, spinach, fungus and snow fungus and so on.
Avoid eating nuts
Diabetic nephropathy patients do not eat nuts like peanuts, walnut, sunflower seeds, apricot.
Get far away from high salt foods
Pickled products should be avoided like pickled vegetables.
2. Dietary standard for diabetic nephropathy
calories intake
Calories intake should be 30-35 calories per body weight every day. However, as for obese patients with type II diabetes should limit calories intake properly.
protein intake
Once proteinuria occurs, protein intake should be limited. Recommended protein intake can be 0.8 gram per day. If kidney function damage occurs, you should follow a low protein diet and the recommended protein intake should be 0.6 grams. High quality protein intake should be given priority.
In addition, diabetic nephropathy patients also need to supplement various vitamins and folic acid. When hyperphosphatemia occurs, phosphorus intake should be limited below 800mg per day. With reduced urine output, you need to limit fluid consumption. If you have any question, you can leave a message to kidneycares@hotmail.com or consult us directly online.