Can You Reverse Diabetic Nephropathy With Food Therapy
2015-02-16 09:06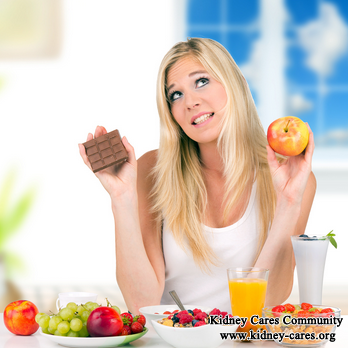 Diabetes is first leading cause of kidney disease. When kidney disease is caused by long term of diabetes, it is called Diabetic Nephropathy. If you suffer from this disease, there are changes you can make to your diet to help reverse or slow the disease. But what foods can reverse diabetic kidney disease?
Avoid high protein animal meats from your diet
Protein intake will make the kidneys have to work harder and often low protein diets are offered fro people experiencing diabetic kidney disease. Removing high protein amounts of meats can help decrease the stress on your kidneys.
Intake small amounts of plant-based protein
Small amounts of plant-based protein can help you get essential amino acids without adding too much protein to your diet. Plant-based proteins such as beans, nuts, tofu or peanut butter can be a part of kidney disease diet. How much protein you should consume daily varies from person to person. So you should ask your doctor.
Low salt intake
Consume too much salt can increase your blood pressure. Read labels to ensure the foods you buy do not contain too much salt. Many frozen foods, prepackaged foods and canned foods contain added salt and should be taken into consideration.
Avoiding consuming too much potassium
When you have kidney disease, you often have rising potassium levels and cause your heart to beat abnormally. Control your potassium by eating fruits such as peaches, grapes, pears, cherries, apples, berries, plums, watermelons. Be careful with vegetables such as broccoli, cabbage, carrots, cauliflowers, celery, cucumber, eggplant, green beans, lettuces, onions and zucchini.
Consume enough iron
When you have kidney disease, your iron levels can decrease. Check your iron levels regularly and know how much iron rich foods you need to add to your diet.
Kidney disease is serious and can be alleviated by food therapy. But you are more likely required to use medication, dialysis and even a kidney transplant to reverse the effect. What's more, you can also use natural herbal remedies. If you want to learn more information, you can consult our online doctor directly. He will give you detailed information.