How Does Diabetic Nephropathy Patients Follow A Healthy Diet
2014-12-18 01:44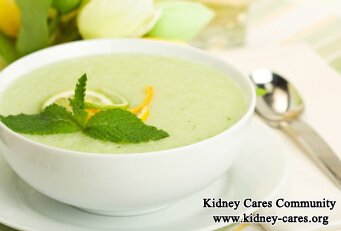 With the increase of living pressure, more and more people are bothered by kidney disease. Since many symptoms of kidney disease are similar with other diseases, people do not regard their disease as kidney disease, so they will miss the perfect therapeutic time. This will increase the difficult to treat kidney disease. A healthy diet is important for the treatment. Well, what is the healthy diet for diabetic nephropathy patients?
1. Proper calories and low fat diet
The diet for diabetes should be low fat and control the intake of total calories. While diabetic nephropathy patients should supplement some calories properly. If calories supply is deficient, fat and protein storing in your body will break down, this can make serum creatinine and urea level increased. However, if calories intake is too high, it is not helpful to control blood sugar. Fat can provide more calories, but to delay the progression of kidney failure, low fat diet is necessary.
2. High fiber intake
Foods with high fiber can keep bowel open, discharge some toxins and balance body metabolism. Therefore, diabetic nephropathy patients should eat more coarse food grain, taro, shredded kelp, and some fruits and vegetables. You should remember kidney failure patients usually have electrolytes disorder, like hyperkalemia. Fruits and vegetables with high potassium level should be avoided. Diet therapy is the basic of kidney dysfunction in diabetic nephropathy.
3. High quality and low protein diet
Because protein intake is too much, it will put more burden on kidneys, so it is necessary to control protein intake. However, as an important nutrient, protein is dispensable. Patients should decrease vegetable protein and keep far away from bean products. Main foods should be limited moderately and animal protein like milk, egg white, fish and lean meat should be supplemented properly. Generally speaking, how much protein you can consume depends on the level of serum creatinine and creatinine clearance rate. The higher serum creatinine is, the lower creatinine clearance rate is, protein intake should be controlled strictly.
4. Low calcium and high phosphorus diet
It is common to see low calcium and high phosphorus in kidney dysfunction and electrolytes disorder. This will lead to parathyroid gland's trade-off and speed up the progression of kidney failure. So it is important to follow a diet with high calcium and low phosphorus. Avoid animal organs like brain, liver and kidney, etc. Eat less pumpkin seeds and other dried fruits.
If you happen to be a diabetic nephropathy, you had better take treatment as early as possible. The earlier you treat it, the better your therapeutic effect is.