Diet Suggestion For Swelling In Diabetic Nephropathy Patients
2014-09-14 07:52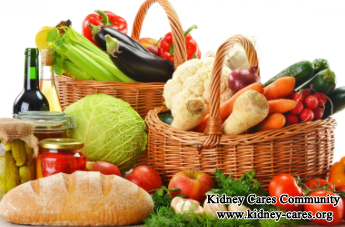 Diabetic nephropathy is a kidney disease in which high blood sugar will lead to renal glomerular damage. Then slight or severe swelling will occur. The root cause of swelling in diabetic nephropathy is renal ischemia and renal hypoxia. Patients with edema should pay more attention to their diet to prevent swelling aggravation.
Diet precautions for swelling in diabetic nephropathy:
1. Blood sugar control is essential.
Increasing blood sugar will lead to fat and cholesterol metabolism disorder. In this condition, hyperplasia of the renal capillary membrane will function improperly. The key point of controlling blood sugar is to control calories intake, take medications for blood sugar, and avoid emotional fluctuation, infection and other factors which can lead to blood glucose fluctuation.
2. Limited salt intake
To protect kidneys and lighten their workload, diabetes patients should eat light foods. Salt intake should be within 7g/d. If you are with severe kidney failure, you should restrict fluid intake strictly.
3. Proper potassium and protein intake
Since diabetic nephropathy patients are prone to suffer from acidosis and hyperkalemia, it will lead to irregular heartbeat and coma. Therefore, drinks containing potassium and foods with potassium should be limited. Protein should be maintained within 0.6-0.8g/kg per day and protein like fish, lean meat is good. This is because plant protein is difficult to be absorbed and also workload your kidneys. In addition, protein is also rich in potassium, so protein limitation also contributes to limiting potassium level to some extent.
4. Supplement vitamin and micro-elements
Vitamin B and vitamin C, zinc, iron and calcium play an important role in protecting kidneys.
As for diabetic nephropathy diet plan, it is a little difficult because it not only needs to guarantee enough calories and nutrients, but also restrict carbohydrates, fat and protein. Thus, you should change your diet plan under the instruction of kidney expert. If you want to learn your own diet notices, you can contact our online doctors. Our experts will give you detailed answer.