What Are Dietary Tips For Diabetic Nephropathy Patients
2014-07-26 07:07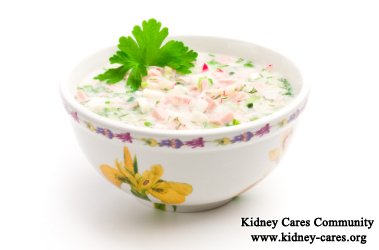 What dietary tips should Diabetic Nephropathy patients pay attention to? As for diabetic nephropathy patients, a proper diet plays an important role in the treatment. This article will introduce some dietary suggestions and hope this is helpful for the prognosis.
1. Low fat diet and proper calories
Insufficient calories will make serum creatinine and urea nitrogen elevated. Too much calories intake is not good for controlling blood sugar. Fat can provide more calories so diabetic nephropathy patients need to have a low fat intake. High starch foods like Chinese yam and taro should replace staple foods. They can eat more bean vermicelli and sheet jelly properly.
2. Low but high quality protein intake
Too much low but high quality protein intake can put a burden on your kidneys, so you should control the total protein intake. You can consume some milk, white egg, fish, lean meat and animal protein. Generally speaking, if you have higher serum creatinine level and lower creatinine clearance, you should control protein intake tightly.
3. High fiber intake
Foods with high fiber can keep your bowels open and sustain your metabolic balance. You can eat coarse food grain, shredded kelp and vegetables.
4. High calcium and low phosphorus diet
Usually high calcium foods are also high phosphorus foods, so low phosphorus diet is more important. Animal organs like brain, liver and kidneys should be eliminated from diabetic nephropathy diet and pumpkin and dry nuts should be eaten less.
Diabetic Nephropathy diet mainly include the above tips and we hope this article is helpful for you. Apart from regular therapies, proper diet is also significant for the treatment. If you have any doubt or you want to know certain food is good or bad for you, you can consult our online experts directly or send your question to kidneycares@hotmail.com. We will give you reply within 24 hours.