How Do I Know Whether I Have Diabetic Nephropathy
2015-02-24 03:02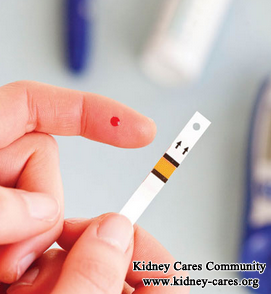 As we all know, diabetes is a leading cause of kidney disease. If left untreated, diabetes will progress to diabetic nephropathy. If you have diabetes, you should treat it timely and correctly. Well, how do you know whether you suffer from diabetic nephropathy?
First, what are symptoms of diabetic nephropathy?
Earliest manifestation-microalbuminuria
Increasing protein in urine
Edema in lower limbs, eyelids, ankles and face, etc
Anemia
Poor appetite, nausea and vomiting
High blood pressure
Second, how to diagnose diabetic nephropathy?
Diabetic nephropathy is diagnosed by tests that check for protein in the urine, which points to kidney damage. Microalbumin urine tests can detect very small amounts of proteins in urine which cannot be detected by a routine urine test, allowing for early detection of nephropathy. Early detection is very essential to prevent further kidney damage. The results of two tests, performed within three to six months are needed to diagnose nephropathy.
Diabetes has higher chances of kidney disease as the diabetes course prolonging. It is suggested that type 1 diabetes should begin yearly microalbuminuria test after diabetes for five years, and type 2 diabetes need to start yearly test when they are diagnosed.
A microalbuminuria strip test can detect small amounts of proteins in urine. The strip color will change when there is protein in urine, thus providing an estimate for the output of proteins in urine. Spot urine test for microalbuminuria can precisely measure the exact amount of protein in urine.
In addition, serum creatinine level test is used to diagnose kidney disease. Creatinie is a wasteful product that should be removed by the kidneys. The creatinine test is a blood test that shows how well the kidneys are working.
If you have any doubt or question, you can leave a message below or consult our online doctor directly.