How Does Diabetic Nephropathy Occur
2014-12-05 09:08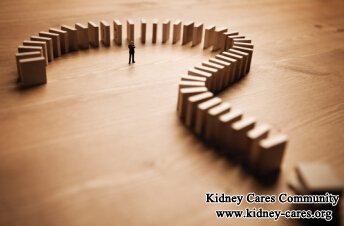 Most people do not know the causes of diabetic nephropathy. In recent years, more and more people suffer from this disease. Its damages to human body is huge. Well, what factors can lead to diabetic nephropathy?
The following will explain you the detailed causes of diabetic nephropathy.
1. Patients suffer from high blood pressure.
As for diabetic nephropathy patients with high blood pressure, the medical condition is usually serious. This is because serious nephritis is often accompanied by hypertension. The elevation of blood pressure will speed up the progression and aggravation of kidney disease caused by diabetes. Therefore, diabetic nephropathy patients should control blood pressure at 140/90mmHg.
2. Patients experience high blood sugar.
High blood sugar is the common factor which worsen and speed up diabetic nephropathy. With high blood sugar, glomerular is in a state of hypertransfusion and hyperfiltration. This will make glomerular epithelial cells fall off from basement membrane. Eventually it accelerates the development of diabetic nephropathy.
3. High protein diet
As for kidney disease patients, high protein diet will increase the burden of kidneys. Therefore, if kidney disease is caused by diabetes, patients should intake protein properly. How much protein you can consume varies from person to person, from illness condition to illness condition, from stage to stage. If you have massive urine protein and hypoproteinemia, protein can be increased moderately.
Every diseases should be treated by early. Do not miss the perfect time of curing disease. As for the treatment of diabetic nephropathy, we use natural herbs to heal diabetic nephropathy radically. If you want to learn the information about our herbal medicine treatment, you can leave us a message to kidneycares@hotmail.com. We will reply you as soon as possible.