What Factors Can Worsen Diabetic Nephropathy
2014-11-05 07:08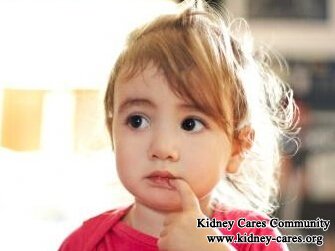 Diabetic Nephropathy (DN) is one kind of serious kidney disease. Its pathogenic factors are complex and it is difficult to treat diabetic nephropathy. Therefore, we must have prevention on this disease. In addition, you have to know what factors can aggravate diabetic kidney disease.
Which factors would speed up its aggravation of diabetic nephropathy?
1. High blood pressure
High blood pressure will do damages on the whole body. The illness condition of diabetic nephropathy is often serious. This is because nephritis is usually accompanied by high blood pressure while blood pressure elevation will speed up the development and aggravation of diabetes. Therefore, kidney disease caused by diabetes should control blood pressure strictly. This plays an important role in the treatment of diabetic nephropathy.
2. High blood sugar
High blood sugar also can worsen diabetic kidney disease. When diabetic nephropathy patients suffer from high blood sugar, this usually accelerate diabetic nephropathy. High blood sugar will make glomerular be in a state of hyperperfusion and hyperfiltration, which causes epithelial cells of glomerular dropping from membrane basement. Finally, high blood sugar is a factor that aggravates diabetic nephropathy.
3. High protein diet
As for some diabetic nephropathy patients, high protein diet will burden kidneys, so kidney disease patients should control the amount of protein intake properly. In general, how much protein you can take depends on the illness conditions. If diabetic nephropathy patients have hypoproteinemia, the amount of protein should increase relatively.
If you want to learn more information on diabetic nephropathy, you can leave us a message to kidneycares@hotmail.com or consult our online doctor directly.