What Are Complications Of Diabetes
2015-03-30 10:02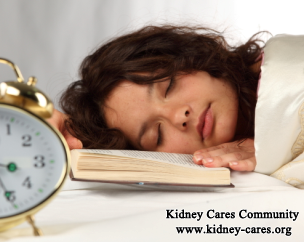 Many patients just know diabetes on the surface, but diabetes will cause many damages on human body. Mild diabetes patients will have fatigue while severe diabetes will affect patients' life greatly. Diabetes will lead to many complications. In this article, you will see diabetes complications.
1. eye disease
Retinal disease is a common complication of diabetes. Patients with retinal disease may be blind. Besides, diabetic cataract is another common complication of destroying vision.
2. nerve problems
Nerve problem is one of the complications of diabetes. Nerve problems include autonomic nervous system, central nervous system, motor nerve system and peripheral nervous system, etc. Among these, diabetic peripheral neuropathy is the most common complication of diabetes. Peripheral neuropathy can be divided into multiple neuropathy and peripheral neuropathy. Patients may have symptoms like numbness of lower limbs, swelling pain and sharp pain.
3. cerebrovascular disease
Cerebrovascular disease is the main cause of diabetes. It is reported that many diabetes patients have hyperlipidemia, high blood pressure and atherosclerosis. Patients in this condition are easy to suffer from cerebrovascular disease.
4. kidney disease
Kidney disease is a more serious complication of diabetes. The common kidney damages include diabetic glomerular sclerosis, arteriolar nephrosclerosis, nephropyelitis and urine protein. Diabetic nephropathy is a main reason of death in patients with diabetes.
Diabetes is a serious disease and should be treated timely. If you are unfortunate to suffer from diabetes, you do not take treatment blindly, the key point is to find a formal hospital to accept treatment.