Why Can Diabetes Cause Protein in Urine
2013-09-26 15:58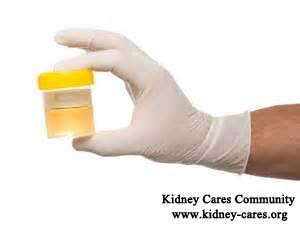 Protein in urine commonly occurs in the patients with a long history of diabetes.Why diabetes can cause protein in urine and how to control it is a concerned issue for the patients.
Causes of protein in urine in Diabetes
There are various kinds of proteins in the blood and they play a vital role in keeping the regeneration of body tissues and cells. The tiny blood vessels in kidneys have certain size holes.In right condition,the proteins are too big to pass through the holes and will be retained in blood.
However,in diabetes,if the blood sugar level keeps high over time,it will cause extra strain on the tiny blood vessels in kidneys.As the blood vessels in kidneys are impaired,a large amount of protein will leak into urine.If excess protein in urine occurs in diabetes,the urine will become foamy or frothy.
Protein in urine is a significant accelerator in worsening renal function.If the patients have heavy protein in urine,the patients may develop end stage renal disease (ESRD) in few years.
How to treat protein in urine in diabetes?
If the patients can control high blood sugar level effectively, it can reduce the leakage of protein in urine.ACE inhibitors and ARB drugs are first-line medications for high blood pressure and are also effective in reducing protein in urine.These drugs may be prescribed even if the patients' blood pressure is not high.However,these treatment tips only can reduce protein in urine in diabetes, but can not control the underlying causes.
As mentioned above, protein in urine in diabetes results from damage to the tiny blood vessels in kidneys. Therefore, to treat protein in urine fundamentally, the patients should have treatment to restore the impaired tiny blood vessels and improve renal function. If the renal function can be enhanced, the protein in urine will be controlled completely.