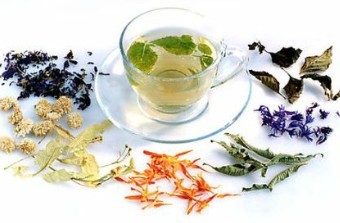 High creatinine level usually means that kidney functions have been damaged and the kidneys can not work properly to clear creatinine and other metabolic wastes out of the blood. Besides dialysis, some Chinese herbs can help lower serum creatinine and improve GFR and kidney functions.
Chinese rhubarb
Rhubarb is one commonly used Chinese herb and it has the efficacies of eliminating heat and toxins, clearing blood stasis, activating meridians and promoting blood circulation so as to promote blood supply to the kidneys and alleviate ischemia and hypoxia.
It can be used to lower creatinine and treat chronic renal failure. Due to damages of renal structure and loss of renal functions, creatinine and other nitrogen-containing wastes and toxins will accumulate in the body. Chinese rhubarb can promote intestinal discharge so as to alleviate azotemia, reduce creatinine level and relieve other symptoms of renal failure.
Besides, rhubarb can treat high blood pressure, hyperlipidemia and arteriosclerosis. It is also beneficial for thrombopenia, bleeding, habitual constipation, poor digestion, hepatitis, pancreatitis, cholecystitis, gastritis, etc.
Cinnamon
Cinnamon is one herb and at the same time one common household spice. It helps regulate blood sugar and is a good herb for treating kidney damages and diabetes. It can promote renal filtration ability and improve kidney functions so as to increase creatinine excretion in urine, thus lowering serum creatinine and increasing urine creatinine level.
Siberian ginseng
Siberian ginseng is often used together with cinnamon. It can promote renal circulation, increase urine volume so as to flush more creatinine out of the body.
Stinging Nettle seed
It has been proved that taking extract of stinging nettle seed has obvious effects on lowering serum creatinine and the effects can last for long time even when they stopped the herb.
Though these Chinese herbs are effective and natural on lowering creatinine level, they are not cure for advanced renal damages like renal failure, more effective therapies should be combined because lowering creatinine level should not be final goal for treating kidney diseases.