Management of A Patient with High Urea and Creatinine
2016-11-07 08:23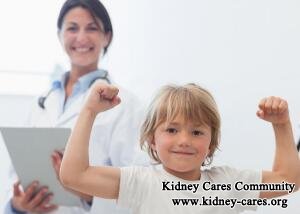 Do you have a good management of your urea and creatinine level? Do you want to know how to control it well? In this article, let's have a look at management of a patient with high urea and creatinine.
-To lower high urea and creatinine, you should manage your diet well.
When your kidneys work well, your urea and creatinine level are seldom affected by what you eat. But now since your kidneys can not remove waste products from body adequately, you should pay attention to the diet to reduce the production of urea and creatinine. Protein especially meat is the great source of urea and creatinine, so you should limit its intake. But you can eat some high quality protein, such as egg white, milk and so on to maintain the normal function of body. And you should also eat more fresh vegetables and fruits.
-To lower high urea and creatinine, you should promote your kidney function.
The above diet can only help you have a little control of urea and creatinine. It is not enough. Only when your kidney function improves can urea and creatinine be removed out of the body naturally. Here we recommend Toxin-Removing Treatment. It can remove waste products out of the body to lower your urea and creatinine level. In general, after half month's treatment, there will be 10% decline. This therapy can also dilate blood vessels and remove stasis to improve blood circulation so that blood can flow into nidus to improve ischemia and anoxia. Moreover, it can inhibit kidney inflammation and stop kidney fibrosis as well as strengthen your immunity to help fight against the disease. But this needs a long-term treatment to achieve this goal.
If you really want to manage your creatinine and urea level well, you should repair kidney damage and improve kidney function, and then combine it with a healthy lifestyle. For more information on our hospital and our treatment, please leave a message below or contact online doctor. We will try our best to help you.
Our Treatment Effect
High creatinine level is dangerous to a kidney patient
Move the mouse to enlarge the picture
If you also want to reduce your high creatinine level, please look at this patient's report. When he was just hospitalized in our hospital on Dec 11, 2018,
His creatinine:1028umol/L,
urea: 39.7mmol/L
UA : 513umol/L
After a period of our treatment,
his creatinine:331umol/L, urea:16.1mmol/L
UA :325umol/L on Jan 5, 2019.
His condition was getting better and better. You can also get better.
For a CKD patient, you can choose Chinese medicine treatments to control your condition. your creatinine level can be reduced radically, symptoms can be alleviated and more importantly, your renal function will be improved. In this way, you can stay away from end stage kidney disease and avoid dialysis.