Can High Creatinine Cause Delirious Mind
2015-08-14 09:12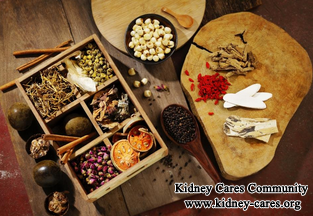 Will high creatinine level cause delirious mind? Creatinine is a break-down product of muscle metabolism in the body. It should be discharged out of the body by kidneys. When kidneys are damaged, creatinine cannot be removed by kidneys timely and effectively. Under such a condition, high creatinine level usually occurs. High creatinine level can cause various medical conditions like nausea, vomiting, itchy skin and even delirious mind.
High creatinine level indicates that there are many toxins and wastes in blood. With blood circulation, waste and toxic substances can damage nerve system, causing delirious mind. Thus, in order to treat delirious mind, we need to discharge wastes from the blood.
Dialysis is one way to remove toxins and wastes from the body. It can do some help but it is not radical. Besides, due to its side effects, many patients want to choose some natural remedies instead of dialysis.
Are there natural remedies to remove wastes from the blood?
1. Medicated bath
Skin is the largest organ to remove toxins. Medicated bath is to immerse your feet or whole body into the diluted medical soup. The warm temperature and herbs can make you sweat so as to discharge toxins out of the body. This therapy can also dilate blood vessels, improve blood circulation, remove stasis and increase urine output.
2. Micro-Chinese Medicine Osmotherapy
In this therapy, two medicated bags are put on the shen shu acupoints. The herbs in bags are processed into very small pieces and then immersed into penetrants so that active ingredients can come to kidney lesion through skin easily with the help of osmosis device. This therapy aims at repairing kidney damage and improving kidney function through expanding blood vessels, preventing inflammation and coagulation, degrading extracellular matrix and providing necessary nutrients.
There are also some other therapies like circle therapy, enema therapy, steaming therapy and Mai Kang Mixture, etc. Which therapy is suitable for you depends on your medical condition. You can leave your illness condition to kidneycares@hotmail.com. We will choose a suitable therapy for you according to your medical conditions.