Does Green Tea Have An Effect On Lowering Creatinine
2015-04-05 01:56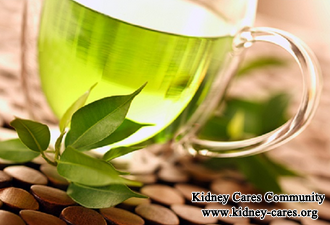 Does green tea have an effect on lowering creatinine level? Patients with high creatinine pay much attention to their diet. Green tea is honored as the national drink. As the promotion of it, it is popular around the world and many people have a habit of drinking green tea. Well then, can drinking green tea help lower high creatinine level?
High creatinine level is in most cases associated with kidney damage. And creatinine elevation does not occur until at least half of kidney function has been damaged. Thus, as long as high creatinine level presents, it indicates severe kidney damage.
Health benefits of green tea
Green tea is healthy and prevents kidney damage when you drink it in moderation. It protects your kidneys from drug-induced toxins and It is beneficial for kidneys following ischemia, a restriction in the supply of blood, oxygen and nutrients following a stroke or blood clots. Besides, green tea is also helpful for improving kidney function in people with diabetes. Kidney disease is a common complication among diabetics. If left untreated, impaired kidney function can progress to kidney failure, which requires hemodialysis or kidney transplant.
Can green tea have an effect on lowering creatinine?
Actually, patients with slight kidney damage can get healthy benefit for drinking green tea. But it is harmful for patients with severe kidney damage. In this condition, patients are not recommended to drink strong tea. This is because green tea will affect the absorption and drinking it can worsen the anemia in kidney failure patients.
All in all, patients should not rely on green tea to lower high creatinine level down. What they should do is to repair injured kidneys and improve kidney function. Only in this way can high creatinine level be reduced from the root.