Why Creatinine Increases In The Body
2015-03-08 02:48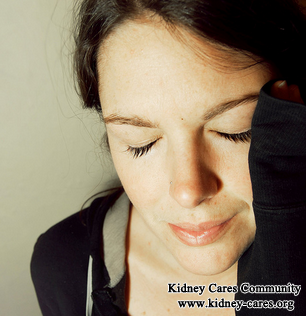 Generally among adults, men have approximately 0.6 to 1.2mg/dL whereas women have between 0.5 to 1.1mg/ DL. Creatinine levels in the blood remain unchanged from day to day because muscle mass usually stays the same. Certain conditions may increase creatinine levels. Well, in what conditions will creatinine increase in the body?
Creatinine and chronic kidney disease
Creatinine is a chemical waste product in the blood that passes through the kidneys to be filtered and eliminated in urine. When there is kidney damage or kidney disease, and the kidneys are not able to filter waste efficiently, there will likely be a rise in creatinine levels in the blood. High blood pressure and diabetes are two leading factors that can damage a person's kidneys and cause unhealthy levels of increased creatinine to build up in the body.
Other factors can also lead to creatinine level increase, including:
Taking certain medicines may cause a side effect of increased levels in the blood including nonsteroidal anti-inflammatory drugs and some blood pressure medications.
Building muscles through weight training or other exercise may show higher amounts of creatinine.
A diet that is high in red meat increases creatinine levels in the blood, especially after a person eats a large amount of meat.
Dehydration may develop temporarily high blood creatinine levels as well.
Do not worry if a problem is there, there will be solutions. First, you should make sure what causes your high creatinine level. If high creatinine level is caused by kidney disease, the most effective way is to repair impaired kidneys and improve renal function. For more information, you can send emails to kidneycares@hotmail.com or leave a message below.