What Will Happen With High Creatinine Level
2015-01-26 09:05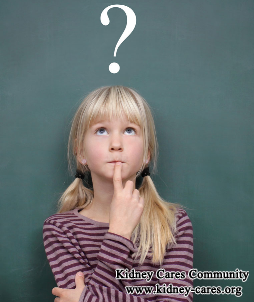 Many people think that high creatinine level has no effects on human body. Of course not, high creatinine level is very dangerous for patients. Well, what will happen with elevated creatinine level?
High creatinine level can do damages on respiratory system, digestive system and nervous system, etc. what's worse, it can even induce uremia and other kidney diseases.
1. digestive system
With the deterioration of kidney condition, patients will experience anorexia, vomiting and nausea and diarrhea.
2. respiratory system
When patients experience acidosis, they will have deep and long breath along with ammonia smell. In severe stage, patients can even experience pulmonary edema and pulmonary calcification.
3. nervous system
In early stage, patients will experience dizziness, headache, fatigue and memory loss. When the illness condition deteriorates, patients will become agitated and have convulsion. Without timely control, drowsiness and coma will occur.
4. renal osteopathy
Patients will have bone pain and muscle weakness proximal. Bone pain spreads to the whole body. High creatinine patients in clinical will experience thyroid dysfunction, sexual dysfunction and grow retardation.
5. disorder of fluid metabolism
Disorder of fluid metabolism includes urorrhagia, frequent urination, thirsty, dry nasal, fatigue, whole body swelling and high blood pressure.
Therefore, in order to live a happy and normal life, once you have high creatinine level, you should consult online doctor as soon as possible. Creatinine level is only one indicator of kidney function. If you doubt you have kidney disease, you should do a whole body check-up to make sure whether you should have kidney disease. If you are diagnosed with renal disease, you should take treatment as soon as possible. Kidney disease still can be reversible in early stage.
Our Treatment Effect
High creatinine level is dangerous to a kidney patient
Move the mouse to enlarge the picture
If you also want to reduce your high creatinine level, please look at this patient's report. When he was just hospitalized in our hospital on Dec 11, 2018,
His creatinine:1028umol/L,
urea: 39.7mmol/L
UA : 513umol/L
After a period of our treatment,
his creatinine:331umol/L, urea:16.1mmol/L
UA :325umol/L on Jan 5, 2019.
His condition was getting better and better. You can also get better.
For a CKD patient, you can choose Chinese medicine treatments to control your condition. your creatinine level can be reduced radically, symptoms can be alleviated and more importantly, your renal function will be improved. In this way, you can stay away from end stage kidney disease and avoid dialysis.