A Natural Food For More Urination To Lower High Creatinine Level
2014-12-24 03:10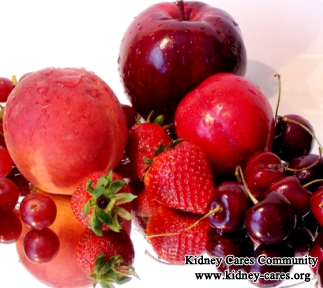 Persistent high creatinine level is an indicator of kidney disease and declined kidney function. Kidney disease patients with high creatinine level are very concerned that how to lower elevated creatinine level. Here, we will introduce you natural food for more urination so as to decrease creatinine level.
Diet plays an important role in the treatment of lowering high creatinine level. Fruits such as lemons, cranberries, melons and watermelon can cause frequent urination. Although cranberry juice is good for the urinary tract, it does increase urine. Watermelon has a lot of juice and if you eat enough of it, you can experience a need to use the restroom more. If patients with edema eat these foods, they should be more careful; otherwise, these foods may worsen their edema. (high creatinine patients can consult the online doctor or send their medical report to kidneycares@hotmail.com.)
Besides, patients should eat more of these foods that help keep your kidneys functioning better, such as onions, lettuce, cabbage, cauliflower, carrots, cranberries, radishes, sprouts, turnips and cucumbers. What's more, eating omega-3 rich foods, fresh garlic, high fiber foods, fruit and soy products are all good for your general health and for your kidneys.
Generally speaking, people with kidney problem should restrict the intake of protein, phosphorus, potassium and sodium. In patients with advanced kidney disease, a diet designed to lower creatinine levels also restricts fluid consumption. Any question or doubt, feel free to consult us.