Will Creatinine Be Higher After Removing One Kidney
2014-12-12 06:55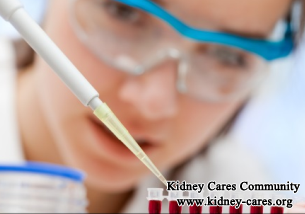 Are creatinine levels high due to a single kidney? In most cases, people with one kidney find out that they have high creatinine level. Why do single kidney people have high creatinine level?
Creatinine level and a single kidney
Serum creatinine level remains the marker of kidney function and how well do they clean the body of the metabolic wastes regardless of single or both kidneys. When one kidney is removed, the remaining kidney enlarges to compensate for the lost kidney and enhances its cleaning capacity. Thus, it may result in insignificant rise in creatinine and may have no effect on overall health or longevity. It is important to know the disease that resulted in loss of the kidney so it does not affect the remaining kidney.
How to manage high creatinine level?
For such patients, they should maintain healthy life style, regular aerobic exercise and prevent obesity. In addition, regular blood pressure and blood sugar check to detect any hypertension/diabetes and urinalysis for proteinuria may be recommended. Proper exercise has no effect on level of creatnine but muscle mass does. If people have higher muscle mass, they may have slightly higher creatinine, which is not abnormal. It may be prudent to advise moderate salt restriction and avoid excessive protein consumption that helps in preventing any deterioration or preserving kidney function.
Additionally, some herbs also can lower high creatinine naturally and effectively. Such herbs include stinging nettle seed, cinnamon, Siberian ginseng, dandelion root, salvia by enhancing the filtration process and strengthen weak kidneys and thus increase the evacuation rate of creatinine.
A high creatinine level is not a problem itself but may be a symptom of an underlying medical problem. It is important for you to consult your doctor or our online doctor for proper treatment of the condition.