Why Creatinine Increases in Our Body
2014-11-02 07:57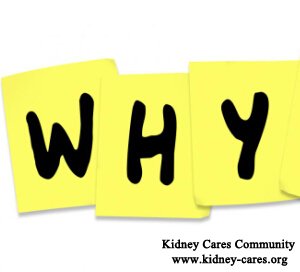 Creatinine is an indicator of kidney function. Generally speaking, kidneys have strong compensative capacity. Symptoms begin to appear until the kidneys are impaired to certain extent. It is said that when GFR is lowered to less than 50 %, serum creatinine level increases quickly. When creatinine level is far beyond the normal range (40-120 umol/L), it indicates your kidneys are damaged. Why creatinine increases in our body? There are several reasons.
1. People with renal insufficiency have a quick rise in creatinine in a short time when they have infection, cold, pneumonia, intestinal infection, urinary tract infections, etc.
2. When you have fever, a lot of sweat, less water consumption, or diuresis, blood flow to kidneys will decrease so that creatinine can not be passed out of the body by kidneys, leading to raised creatinine level.
3. If kidney patients use some medicine with renal toxicity, it will add insult to injury, resulting in irreversible damage to the kidneys so as to give rise to high creatinine level.
4. If you have high blood pressure for many years, without effective treatment, it will cause proteinuria at first. With the development of disease, creatinine level gradually increases.
5. For some kidney patients, their symptoms are brought under control with certain treatment. But infection or some other causes may call them back again. Frequent relapse may worsen your kidney disease, leading to less urination, even no urination. This is also a contributor to raised creatinine level.
6. When you are over exhausted or take too much protein, it may cause temporary increase of crease.
When your creatinine level increases, you should go to see doctor as early as possible in case that you miss the most ideal time for effective treatment. Even if it is caused by kidney function decline, do not be over worried. Early treatment can help you repair the damaged kidneys and improve kidney function. For more information, please leave a message below or send emails to kidneycares@hotmail.com.