What Are Symptoms Of High Serum Creatinine
2014-10-29 03:11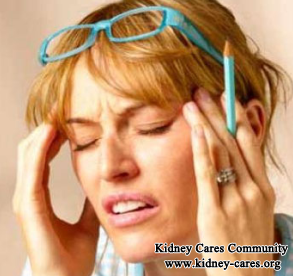 Creatinine is a waste product of muscle metabolism. Healthy kidneys work to filter creatinine from blood and this creatinine passes out of the body through urination. A healthy creatinine level is an indication that kidneys are functioning normally. Therefore, high serum creatinine is an indicator of kidney dysfunction. With elevated serum creatinine level, many symptoms will occur.
What are the high serum creatinine symptoms?
A high level of creatinine is not a direct cause of symptoms, and symptoms associated with high creatinine level are most often caused by an underlying illness that affects kidney function. The most frequent cause is kidney disease itself. Therefore, the symptoms of kidney disease can include fatigue, shortness of breath, headache, mild fever, loss of appetite, disorientation, mental confusion, edema, lower back pain, dehydration, itchy skin and so on.
Does high creatinine level always indicate kidney disease?
High creatinine level can be caused by diabetes and hypertension, kidney disease, urinary tract obstruction and side effects of medications. Kidney disease is just one of the causes of high creatinine level. Therefore, it is important to keep a regular check on creatinine levels through medical blood and urine tests in order to prevent the occurrence of any kind of kidney diseases.
How to lower high creatinine level?
Diet and medication can do some help to reduce high creatinine level. If not, dialysis may be offered. If the creatinine levels cannot be controlled through diet or medication, doctor may conclude that the kidneys are failing, and the patients should begin dialysis. However, dialysis is also not a complete solution for high creatinine level. Because it cannot lower elevated creatinine level from the root. To decrease high creatinine fundamentally, Micro-Chinese Medicine Osmotherapy and other Chinese Medicine therapies like enema therapy, acupuncture, Mai Kang Mixture, and so on are recommended since these therapies can repair injured kidneys and improve renal function. In this way, high creatinine level can be decreased from the root.