Is There A Diet To Lower High Creatinine Level
2014-10-03 02:52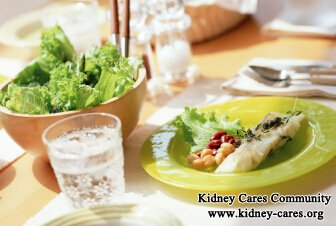 Is there a diet to lower high creatinine level? Creatinine is a blood test that is ordered to assess kidney function. High creatinine indicates kidney damage. For this, your doctor will prescribe a renal diet. Renal diet focus on controlling protein, potassium, phosphorus, sodium and liquids.
1. Protein
Protein is responsible for building and repairing tissues and muscles and fighting off infection . When protein is broken down, it produces waste products like urea. The damaged kior to get an individualized diet.
2. Low potassium dneys have trouble filtering out of the bloodstream. A renal diet for high creatinine level is to monitor and limit your protein intake. How much and what type of protein you can consume depends on your medical condition. Therefore, you can consult your diet or our online doctor.
When your kidneys are not working well, your potassium level can become too high, which can be dangerous and cause sudden heart failure. Potassium can be found in many foods, and you should pay attention to your potassium intake on a renal diet. High potassium foods include potatoes, oranges, apricots, broccoli, bananas, leafy green vegetables. You can choose some lower potassium foods such as cucumbers, carrots, lettuces, apples, cranberries, grapes and rice.
3. Sodium
With high creatinine level, you should avoid foods with added salt like nuts, bacon, pickles, olives, luncheon meats and processed foods including tinned soup, canned vegetables, sauce mixes and bouillon cubes.
4. Low phosphorus intake
When you have kidney damage, calcium and phosphorus balance will be disturbed. Your body will steal calcium from your bones to try to restore the proper balance, and your bones become weak and brittle. Also you may experience pain in your bones and joints and itchy skin. You may avoid foods high in phosphorus including sardines, cola, nuts, liver, cheese, peanut butter and beer.
The above is just a general dietary tip to lower high creatinine level. Diet for high creatinine level is not enough. What you should do is to repair your damaged kidneys and improve kidney function. Only in this way can high creatinine level be decreased radically.