How To Manage Itchy Skin Caused By Elevated Creatinine
2014-08-10 02:11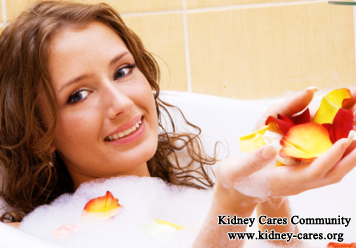 Some kidney disease will have a series of complications. Just like itchy skin, it is most common is high creatinine level patients. In most cases, this itchy skin is very difficult to bear. Itchy skin accounts for 86% in patients on dialysis. Well then, how to prevent itchy skin caused by increased creatinine. Our experts will recommend the following tips for you:
1. You should keep a light diet. Eat less or do not eat pepper and mustard as well as other spicy foods. Also strong tea and coffee should be restricted.
2. Eat foods with less fat and high blood sugar, like dessert and cream.
3. Staple food is made mainly of coarse grain, which can provide B group vitamin and protect skin.
4. Eat more vegetables and fruits to control dry skin.
5. Keep far away from clothes made of chemical fiber. Because the friction between chemical fiber and skin will stimulate skin. You should choose loose and cotton clothes. New underwear should wear after cleaning so as to prevent chemical products from stimulating skin.
6. Scientific shower. Do not bathe for a long time due to dry skin. Long time bath will eliminate skin oil over and over, which will make the skin drier and severe itch.
7. Bath in winter is up to 2 times per week. Do not use stimulating soap.
8. After bath, rub yourself with multiple lanolin or camphor lubricant.
9. Manage your mood, have a good rest, maintain emotional stability.
10. Pay attention to keep your skin clean and health. Be sure to wash workout clothes often. Be away from skin trauma and infection.
The above is an introduction of how to prevent itchy skin caused by high creatinine. And we hope they are helpful for you. After more than 20 years clinical experiments, our specialized kidney disease hospital focuses on Chinese Medicine Osmosis Treatment. It is a systematic and three-dimensional treatment including medicated bath, immune adsorption and blood perfusion. If you have doubts on kidney disease, you can communicate with our online doctors and will get reply as soon as possible.