Several Factors Affect Creatinine Level
2014-06-16 02:53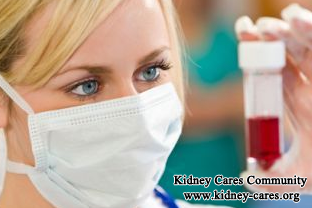 What factors can affect creatinine level? Creatinine is made from creatine, a supplier of energy to the muscle. Creatine is naturally produced by the liver and kidney. It plays an important role as an energy source and enables our muscles to contract. It is generated when we consume animal protein such as meat, fish and poultry. A large amount of dietary meat may cause a temporary rise in creatinine level. And this article will provide information on factors affecting creatinine level.
1. Kidney problem
Because our bodies comprise of muscles, some bigger than others, creatine functions as an indicator to detect abnormalities in our bodies. As creatine is produced by the kidneys, a improper kidney function may be a reason why high creatinine level occurs. Also our kidneys can expel toxins and waste substances from our bodies. A high creatinine level, a waste product of creatine, can indicate our kidneys are not performing as they should.
2. Creatinine supplement
If your kidneys are functioning well, the reason of high creatinine level is taking creatinine supplement. Creatine supplement can be added to a diet to boost athletic performance, especially for those who require energy spurts such as running and cycling spurts as well as lifting weights. However, long time usage of creatine may cause adverse effects to the human body.
3. Medications
Certain medications or a change in your regular medications may make you diarrhea and vomiting. For this reason, your body make become dehydrated and can cause creatine levels to increase.
4. Diabetes
If you have diabetes, you may also have high creatinine level. We know diabetes is a leading cause of kidney disease. Diabetic patients' kidneys are not functioning as well as normal ones.
5. Do not adhere to the doctor's instruction
Before a blood or urine test, if we do not adhere to the doctor's instructions, we may affect the results of the best by inadvertently causing error reading.
Creatinine level can be affected by several factors. Any factor is worth your attention,otherwise it may cause a serious condition.