What Should We Eat With Creatinine Level 3.6
2014-06-09 02:33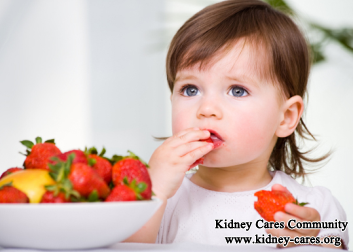 High creatinine usually indicates kidney function decline. When your creatinine level has been elevated, almost 50% kidney function has been damaged. We know reducing high creatinine level has many ways such as medications, herbs and diet. As for diet, what can a person with elevated creatinine 3.6 eat?
1. Limit protein intake
Although protein is a nutrient for our body's normal growth, wound healing and the ability to fight infection, people with high creatinine level should limit the protein intake they eat because their bodies cannot use the protein properly. Waste products like creatinine and urea will build up in the body as they are built up in the body due to protein metabolism. If patients have not started dialysis, protein intake may be 0.6-0.8 grams per kilograms of the patient's ideal body weight. For this reason, people should avoid high protein foods such as meat, fish, poultry, eggs, milk, yogurt and peanut butter. On the contrary, they should eat more vegetables.
2. Eat any vegetables
High creatinine level patients should eat more vegetables but especially green ones such as lettuce, cabbage, cucumber and so on.
3. Reduce sodium intake
Sodium tends to cause water retention and high blood pressure. Therefore, it would be better if you avoid all such foods that provide extra sodium to the body. Foods with high sodium include pickles, processed foods, packaged foods, fast foods and ready foods, etc should be avoided in this condition.
The above a general diet suggestions for people with high creatinine level. It does not surely suit for every individual with elevated creatinine because there is no one particular kidney diet for patients. In this condition, if you want to know what you can eat and what you cannot, you had better consult our online experts directly or send your lab tests to kidneycares@hotmail.com so that we can supply exact information to you.