Which Medicines Would Be Helpful To Decrease High Creatinine Level
2014-05-09 01:17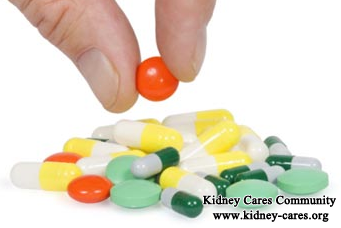 High creatinine level is a common symptom in kidney disease patients. High creatinine level does not occur until at least half of kidney function has been damaged. So it is very dangerous with high creatinine level. Also patients would like to know which medicine would like to be helpful to lower creatinine level.
To decrease high creatinine level, there are two kinds of medicines. One is western medicines, and the other is Chinese medicines.
1. Western medicines to lower high creatinine level
Ketosteril
It can not only lower high creatinine level, but also slow down the progression of chronic kidney disease.
Diuretics
Diuretics can increase your urine output so that wastes like creatinine and other toxic substances can be disposed out of the body. In this way, creatinine level can be lowered to a certain degree. However, long time use of diuretics will in turn cause elevated creatinine level. Thus, proper and correct dosage is important.
Besides, some hypotensive drugs like calcium channel block, steroid drugs and immunosuppressive agents are also used during your high creatinine level treatment. Due to different medical conditions, which drug is effective for you should depend on your own conditions. Different drugs are used to different person. Only in this way can the therapeutic effect be better.
2. Chinese herbal medicines to decrease high creatinine level
Chinese herbs
You can take some diuretic Chinese herbs such as dandelion root, cinnamon, Stinging nettle seed, Siberian Ginseng, salvia. These increase the output of the kidney and will dilute the amount of creatinine in the body by increasing the output of urinary waste at a faster rate.
Micro-Chinese Medicine Osmotherapy
It is based on traditional Chinese herbs but different from them. It is a systemic therapy and selects several herbs together to lower high creatinine level from the root and help kidneys repair themselves through absorbing effective materials from Chinese herbs and improving kidney function. How can kidneys get effective ingredients from the herbs? Patients just need to lie on the bed because this therapy is an external application. The herbs are first micronized and then are put into two medicated bags. The two bags are put under the lower back of the patients. In this way, kidneys can get the active ingredients directly through your skin with the help of osmosis device. Through dilating blood vessels, promoting blood circulation, removing blood stasis, blocking inflammation and coagulation, degrading extracellular matrix, damaged kidneys can be repaired by a large margin and kidney function can also be improved. High creatinine level will be naturally reduced with the recovery of kidney function.