Does Beef Increase High Creatinine Level
2014-04-16 02:34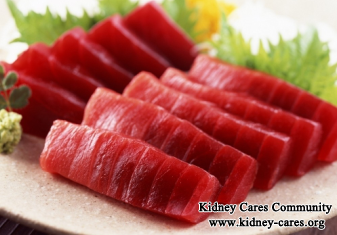 Can kidney dysfunction patients eat beef with high creatinine level? For this question, renal experts suggest it depends on patients' individualized medical condition.
Before going to the point, let's have a knowledge of beef.
Beef is rich in protein. And amino acid is necessary to meet human body's need. Regularly consuming beef is able to promote the ability of fight against diseases. Traditional Chinese Medicine holds that beef can replenish qi and invigorate spleen-stomach as well as strong bone and muscles, etc.
Can kidney disease patients with high creatinine level eat beef?
As mentioned early, there is no definite answer for beef on renal diet. Medical conditions vary from person to person, so the diet is also variable.
If kidney dysfunction patients have no obvious clinic symptoms, there is only abnormal urine. we recommend patients need to decrease salt intake and drink more water. Also you should obey your doctors instruction.
Muscular fibrosis in beef is difficult to be digested. What's more, high cholesterol in beef is major factor in heart disease.
Modern medical research thinks that beef belongs to lean meat contains a stench acetaldehyde. If consuming too much, it is bad for body health. In this case, kidney disease patients, liver disease patients should eat carefully and even not eat beef.
Apart from beef, seafood, mutton, spicy foods, alcohol and coffee as well as condiments should all be avoided by renal disease patients.
Renal dysfunction patients had better not eat beef. Otherwise, it is more likely to cause further kidney damage. When kidney damage progresses, creatinine level will also be elevated. One of the causes of elevated creatinine level is resulted from eating too much meat. In this case, beef should also be avoided.
In a word, beef is bad for kidney disease patients. Moreover, if you sometimes have high creatinine, meat including beef should be reduced.