Diet Plan to Reduce High Creatinine Level
2014-03-22 14:11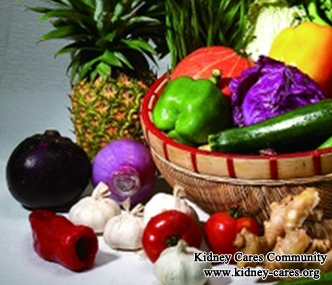 For patients with kidney disease, creatinine level is always much higher than normal level which is usually between 0.5 and 1.2 mg/dL. Patients with high creatinine level in kidney disease want to know if there is a healthy diet plan to reduce creatinine level apart from treatment of Chinese medicines. Here we will discuss about diet plan for lowering creatinine level.
There are the following points patients with kidney disease should take notice of:
Firstly, patients with kidney disease are recommended to eat more fruits and vegetables which contain large quantities of vitamins. However, they should avoid high creatinine food like chicken, meat, duck. The best vegetables for patients with kidney disease are as following:
Cabbage, cucumber, raw onions, garlic, cauliflower, carrots, tofu. The food they need to avoid are the below:
Butter, beer, wine, white bread, sweets, coffee,tea, beer.
Secondly, low protein food and high quality protein food are very beneficial for them, because protein produce creatinine which is a waste when decomposed. Much creatinine can put more pressure on kidney, while high quality produce very few wastes and also can provide patients with kidney disease with essential amino acid.
Thirdly, increasing intake of calcium is necessary, because bone problems can occur due to lack of calcium, and much phosphorus deposits in body when kidney function declines. Kidney need to keep balance of calcium and phosphorus.
Fourthly, if patients with kidney disease have the symptom of swelling, they need to limit intake of water. Much water can make kidney have more burdens and aggravate swelling.
Fifthly, elevation of blood pressure occurs very commonly on patients with kidney failure, even leading to high blood pressure. Thus, patients with kidney disease should limit intake of salt.
In this way, kidney can remove more wastes and fluids from body, including creatinine. As a consequent, much creatinine can be eliminated out of body, making creatinine level decline.